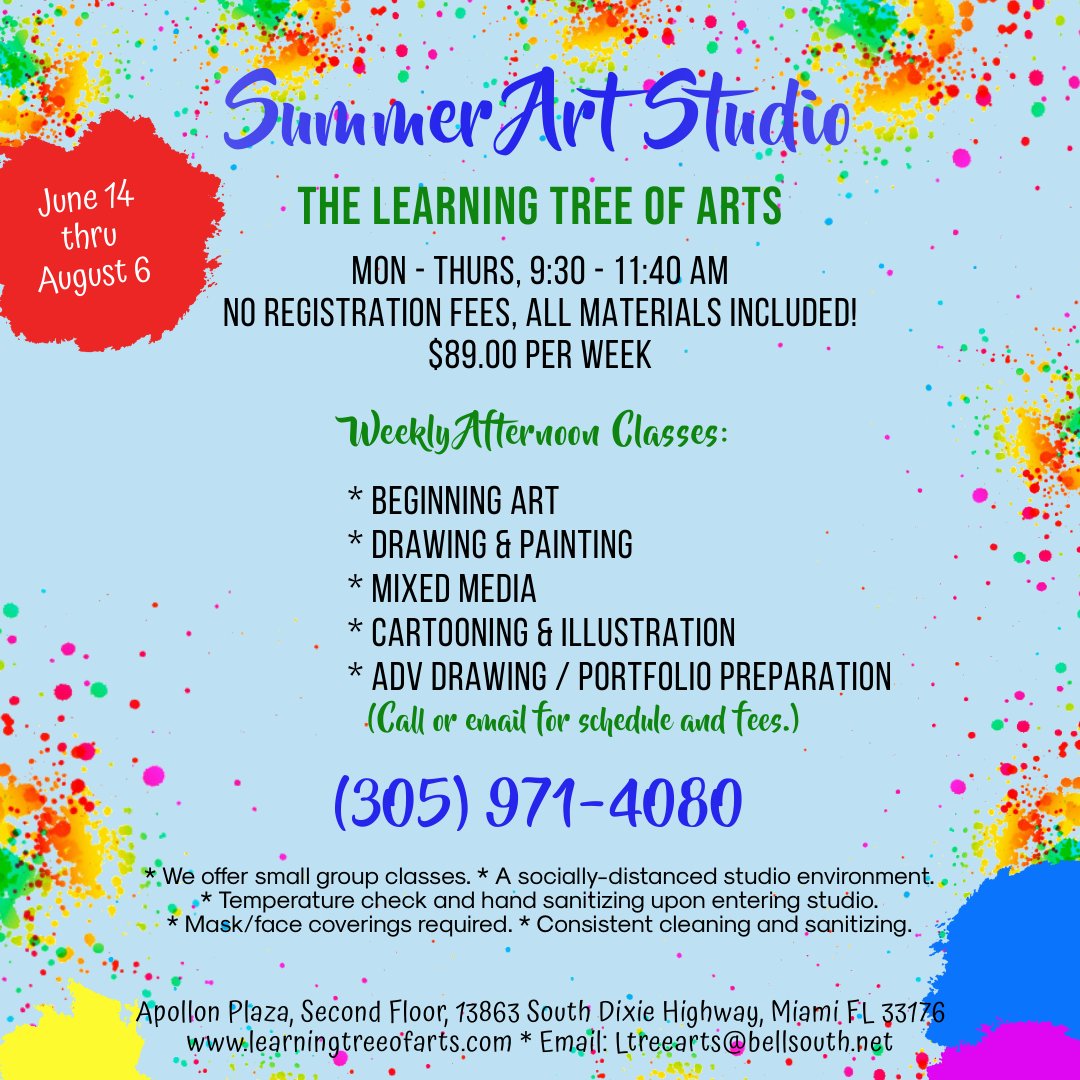 Monday – Thursday, 9:30 – 11:30 AM
No Registration Fees, All Materials Included!
$89.00 Per Week
Weekly Afternoon Classes:
Beginning Art
Drawing & Painting
Mixed Media
Cartooning & Illustration
Advanced Drawing / Portfolio Preparation
Call or email for schedule and fees.
We offer small group classes. *A socially distanced studio environment.
*Temperature check and hand sanitizing upon entering the studio.
*Mask / face coverings required.* Consisten cleaning and santizing.
Apollon Plaza, Second Floor, 13863 South Dixie Highway, Miami, FL, 33176